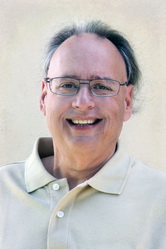 Jon Gottlieb, President
Jon Gottlieb is co-founder and principal theatrical designer at Jon Sound, Inc. He is an internationally recognized sound designer for the legitimate stage whose work has been heard on Broadway, on London's West End, and in many regional theatres across the U.S. He has won numerous awards, including nine Los Angeles Drama Critics Circle awards, a Career Achievement Award from L.A. Weekly, and three Los Angeles Stage Alliance Ovation awards.
He was named Sound Designer of the Year by Lighting Dimensions International and received the Ted Schmitt Award for Lifetime Achievement from the Los Angeles Stage Alliance in 1992. Mr. Gottlieb has addressed the Audio Engineers Society and the U.S. Institute of Theatre Technology and is a founding member of the Los Angeles Stage Alliance.
In his role as an audio design and systems consultant, he has created original sound effects and design for attractions at Pleasure Island in Walt Disney World. He was the principal audio systems consultant for the CalArts performance space REDCAT, the Douglas Theater in Culver City, and the Los Angeles Theatre Center, a former bank building in downtown Los Angeles that was renovated into a nationally recognized four-theatre complex. Jon holds a BFA from the School of Cinema at USC and an MFA from the School of Film, Television and Digital Media at UCLA.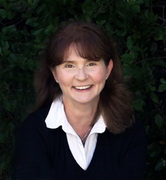 Rhona Blaker, Vice President
Rhona Blaker is a co-founder of Jon Sound, Inc. She serves as the lead post-production sound editor and associate theatrical sound designer at Jon Gottlieb Sound Design. Her work also includes supervising rental packages for theatres and filmmakers, and managing equipment sales. She is currently designing sound applications for a major gaming company and developing a documentary film called 13 at Thirteen about performers at the Edinburgh Fringe Festival.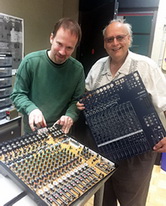 Kevin Goold, Associate Designer
Kevin Goold is a talented sound designer who specializes in audio equipment maintenance and repair as well as system design. He has served on the faculty in the Sound Design program in the School of Theater at the California Institute of the Arts since 1998.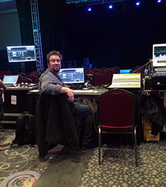 Dave Mickey, Associate Designer
Dave Mickey has designed sound, video, interactive, and lighting for theatre productions Off-Broadway and across Southern California. He is a is a co-host of THE CUE podcast about show control. Some projects include MicePaceMaze at the Edinburgh Fringe Festival, the publication of 30 iOS apps, a workshop on Interactive Theatre for the Scenofest at the PQ11 in Prague, and theme park show control (video) programming at Universal Studios Hollywood (2009/10).
Mr. Mickey won the 2014 NAACP Best Sound Design for Breath and Imagination. He holds an MFA from the California Institute of the Arts and is the Sound and Projection Design Professor for the Theatre and Dance department at CSU Fullerton and Integrated Media Adjunct Professor for The Center for Integrated Media at CalArts.